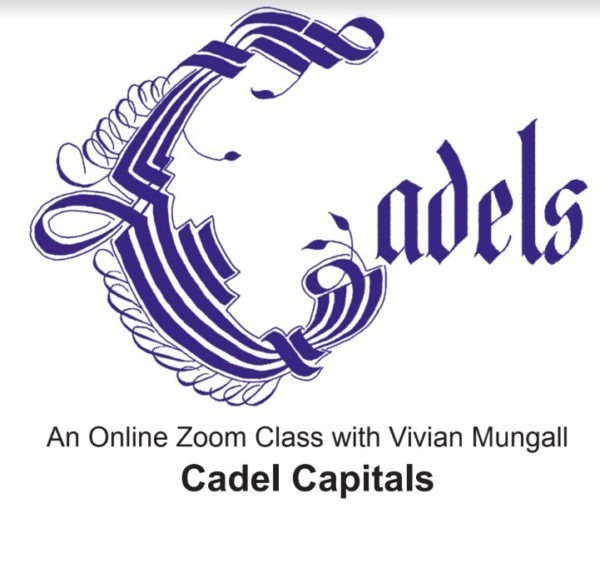 Captivating Cadels Class 1
2 hour Zoom Class by Vivian Mungall
March 12th, 2021 2pm-4pm EST
The class will be a journey through several Cadel styles. A Cadel is a versal capital composed of a series of tape-like strokes of nearly parallel lines which interweave and knot together to produce a complete letter.
The class will cover several design techniques that can be used to create a decorative Cadel capital from Flamel's simpler letters to more complex letters by Rossi and Palatino.
The supplies needed will be a 3.8 Pilot Parallel Pen with ink and paper of your choice.
The session will be recorded to share with you for 2 weeks.
Zoom invitation & exemplars will be emailed to you.
Questions? Contact: [email protected]