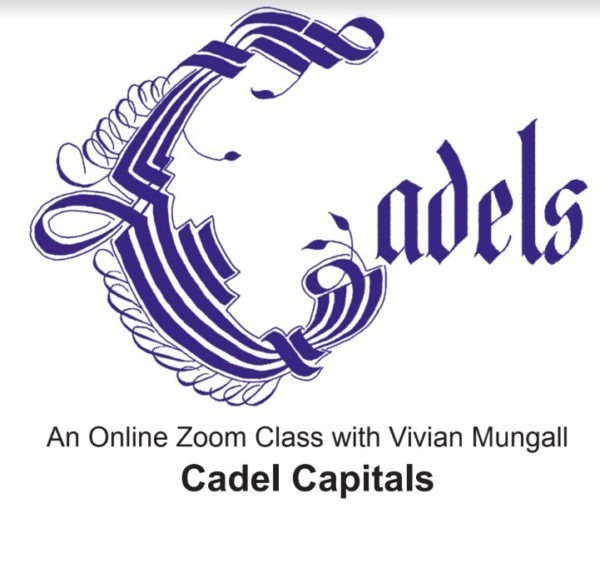 Cadel Capitals Class
An Online Zoom Class with Vivian Mungall
Cadel Capitals
2 hour class
September 1st , 1pm-3pm EDT
Zoom invitation & exemplars will be emailed to you.
Questions? Contact: [email protected]
This 2 hour class will be a journey through several Cadel styles, showing different design techniques
from Flamel's simpler style to more complex letters by Rossi and Palatino. The class will also
cover how to use cadel patterns to develop your own capitals. Some experience with a pilot
parallel pen is needed. The supplies will be a 3.8 Pilot Parallel Pen with ink of your choice and
paper.