Ziller's Ink 32 Colors for Endless Possibilities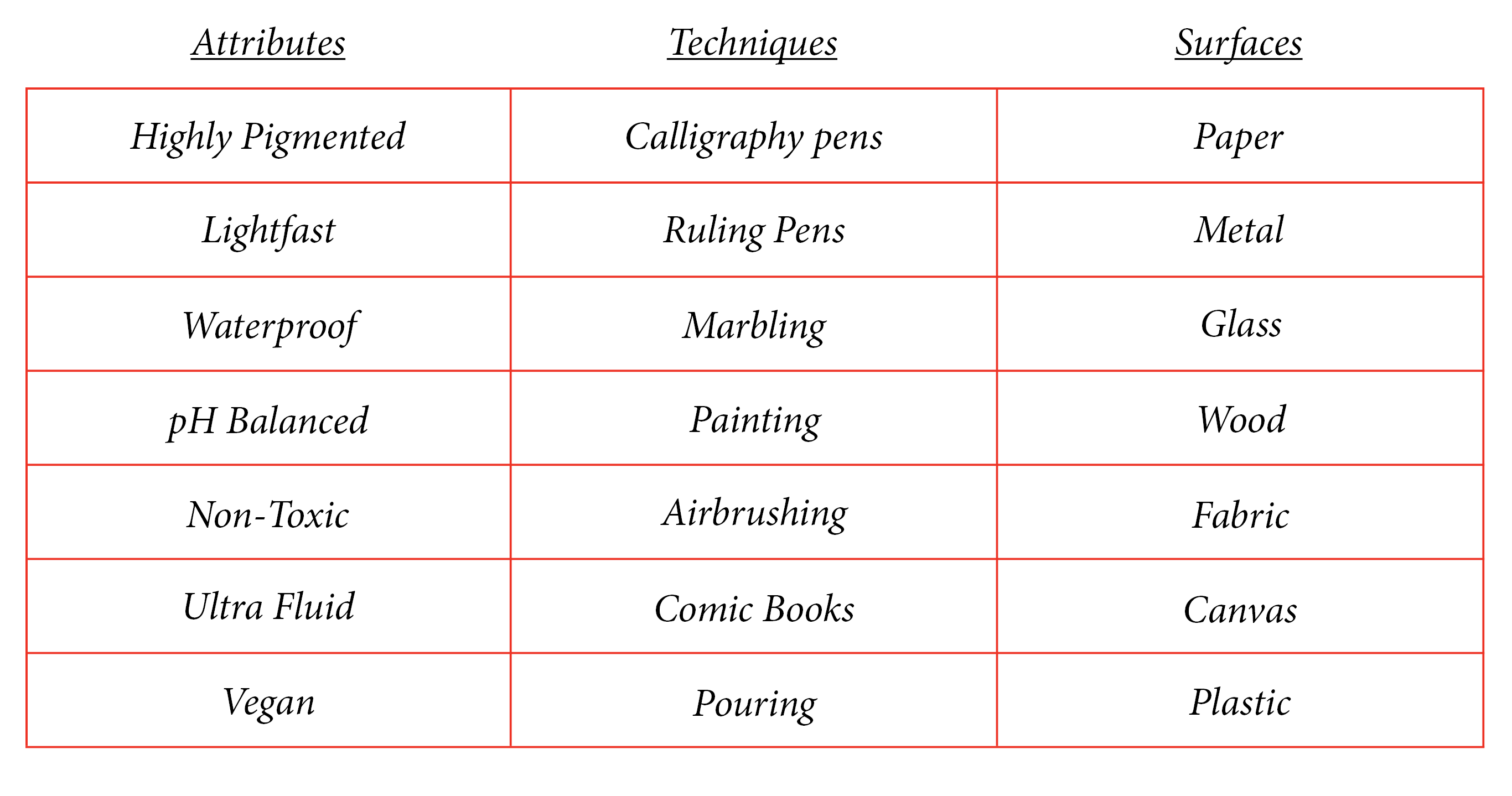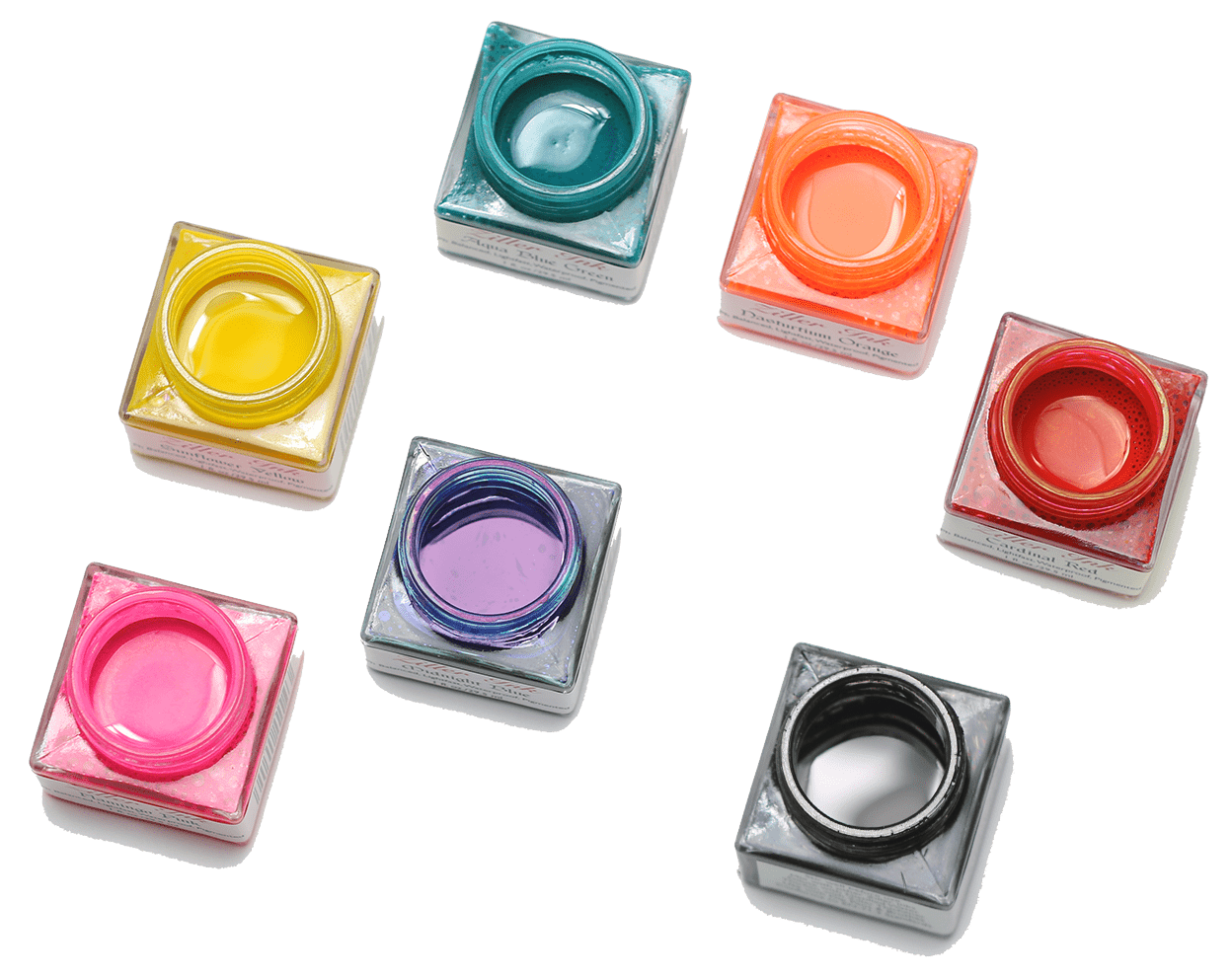 Created by Artists for Inspired Minds
Ziller Inks are perfect for steel pointed nibs, broad edge pens and brushes. They are a multi-faceted medium for wherever your imagination takes you.. View all colors here! 
Lightfast* – because you want your legacy to last
Pigmented – using pigments ground to sub-micron size for best flow and color effect
Ph Balanced – for archival stability
Waterproof – using an acrylic co-polymer formula to allow unique color design and give you an edge over the elements.
Gives fine hairlines and solid broad lines that are consistent in color
Pre-mixed for your convenience
Bottled in a wide-mouth jar for easy dipping
Flows well from both pointed and broad edged pens
Creates similar looks of gouaches
Water soluble, just dilute with distilled water
Easy to clean up with Ziller's pen cleaner
Conforms to the "non toxic' ASTM D-4236 labeling requirements and the "no heavy metals" European EN-71-3 Standards
*Neon Colors have limited lightfastness in full sun exposure (Aqua Blue Green, Azure Blue, Daffodil Yellow, Flamingo Pink, Lagoon Blue, Meadow Green and Nasturtium Orange)
Mixing Different Shades of Ziller Ink
Ziller Ink is a high-quality, concentrated product that can help you create smooth lines and beautiful calligraphy. With over 30 colors available, and more on the way, our color options have greatly increased since of days of black and white. But sometimes even 30 colors aren't quite enough, so it is helpful to learn how to mix the ink. When you know how to mix standard colors, you can create a palate of endless colors. This is good for broad pen lettering, Spencerian, and copperplate lettering. For small quantities, we recommend using an eye dropper and a small container or color palette to blend the colors or to add water to thin the color.
Shop our Inks


Thank you for the great service and supplies. The Glossy Black saved my life Cathy Ledeker | Lawrence, KS The Vintage Hand