Custom Calligraphy Services
Designed for Your Occasion and Budget
No one can deny that hand-lettered awards have a classic and timeless elegance. Ziller's has specialized in custom calligraphy since 1894. Emphasizing quality, value and prompt service, our Master Penman Vivian Mungall has created unique pieces of original art for clients all over the world, including celebrities and former Presidents. Each piece of custom calligraphy artwork is hand designed to please you and the person receiving this special keepsake. Your calligraphy masterpiece will be created to fit the occasion and your budget. As a cost-effective alternative, we have digitalized our Master Penman's handwriting to create fonts that look just like hand-lettered calligraphy. Whether your artwork or award is computer designed or hand-lettered, all artwork can be embellished by hand with 23k gold and watercolors. Our studio proudly uses our own Ziller Inks and the finest acid-free, pH balanced, all-cotton papers.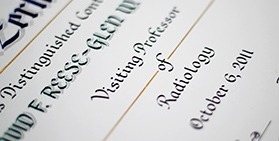 Calligraphy #1
Medieval is a good lettering style for the body of an award or poem because it is easy to read.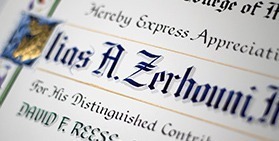 Calligraphy #2
Old English is a type of hand lettered Blackletter. It is excellent for headings and main lines of primary importance. The open face capital can be filled with 23k gold or a color for a varied and interesting look.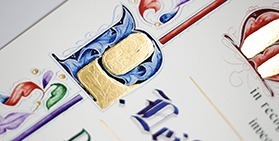 Calligraphy #3
The first letter is painted with watercolors and illuminated with 23k gold. The name is hand-lettered using Ziller Inks. This style is a great way to showcase the award recipient's name.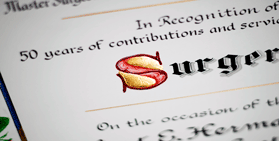 Calligraphy #4
Shadowing adds depth and character to a hand-lettered or computer-generated piece of calligraphy.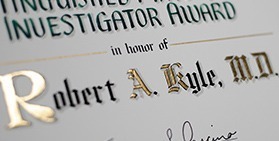 Calligraphy #5
Our Studio uses 23k gold leaf and powder to showcase important details in your keepsake.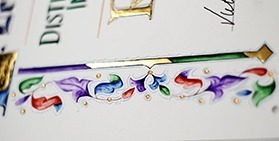 Calligraphy #6
Borders can be custom-created and added to any piece of art to match your color palate.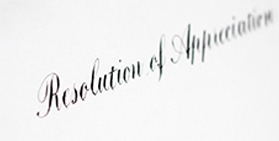 Calligraphy #7
Script is an attractive style for poems and invitations to weddings and other formal parties. It can be used effectively in awards for the entire text body or it can emphasize certain areas like the date line.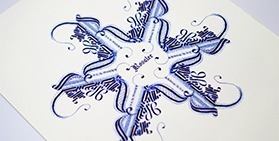 Calligraphy #8
Cadels are letters where the strokes interweave together. The above example "R" was hand-lettered using Ziller Inks and then duplicated and rotated to make an interesting monogram.
Calligraphy #9
Custom calligraphy artwork makes for a great gift! Above, you see a piece that was created to honor the birth of a granddaughter. Our Master Penman can help you design the perfect keepsake for any event.


Awesome!! I've never seen such beautiful work! The detail is truly amazing!! Brenda Carroll