The Essentials: Caps, Gowns & Tassels
Is it graduation time already? We have been supplying graduation products to schools and institutions for over 120 years. The traditional cap, gown and tassel are important iconic symbols of your success and pride in your school. From kindergarten to high school, college ceremonies and faculty regalia — graduation is a special day and we want you to look your best. We understand that graduation is an extremely time sensitive and memorable event and with that understanding we guarantee to never miss a date.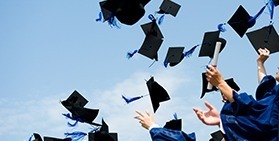 Caps
One size fits all, 100% matte polyester; choose from many colors. Don't wait for graduation day, order now!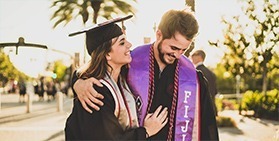 Gowns
From kindergarten to Doctorate, we have all sizes. Our comfortable gowns are 100% woven matte polyester with an easy, front zipper closure. We can match any school color and can provide color swatches.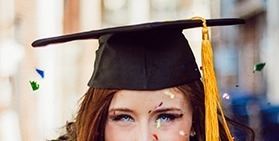 Tassels
We offer the finest graduation tassels at a very affordable price! Tassels can be ordered in multiple colors to match your school colors.