Unique Awards, Custom Plaques, Trophies and more!!!
Ziller's offers the largest selection and finest choices of corporate recognition awards. We can customize a variety of plaques, trophies and custom awards. If you are in need of awards for years of service, safety, accomplishment, employee performance, outstanding achievement, volunteer recognition, donor recognition or some other occasion, then think of Ziller's. All of our projects are custom made to meet your recognition needs.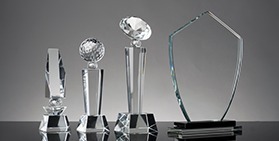 Acrylic, glass, full color, etched or engraved, we have the largest selection of awards to choose from, making your possibilities endless.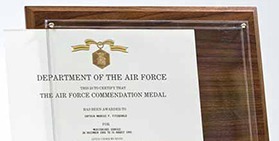 Offering plaques from laminated to various wood grains, as well as metal or granite. Custom engraved plaques are great for employee of the month awards, laminating keepsakes and other distinctions.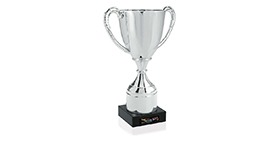 We offer a large inventory of trophies in a variety of styles to suit just about any need! Elegant, professional awards and trophies are customized to your brand and design specifications.
Illumachrome Imprint
Imprint Process Reviewed
45 Ideas in 100 Seconds
3D Subsurface
Creating Crystal Awards
Goal Setter Award


And it is beautiful! The whole team loves it! Have a great weekend. 
Diana